Special Care in Winter Conditions
Comments Off

on Special Care in Winter Conditions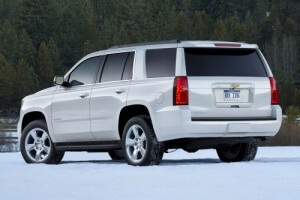 Anyone living in Chicago is aware that driving in winter conditions is very often an impossible or at least a really difficult task. And the truth of the matter is that once again winter is right at our doorstep and you have to be prepared for it. What does that mean? Well, for you it probably means that you need to change the tires, your windshield wiper liquid and you need antifreeze for your car. Also, you have to be prepared to spend more on gas as the heat generator in your car will surely use a lot of energy and where does that energy come from? You guessed it – ultimately it comes from the fuel. And that's just the thing you can do with your car, but what about yourself and your body's responses in the winter? That's a whole other matter.
We at SUV Chicago Limo understand the importance of preparing for the severe conditions which winter brings with itself. And that is precisely why we invest in equipment for the winter and every car of ours is perfectly suited to be driven in these harsh conditions. Even more – our drivers are trained and know how to handle themselves during this period. You are probably wondering what is so special about winter that one needs to know how to act. Well, for example, fatigue is even more of a problem in the winter. While the summer heat makes it nearly impossible for you to feel comfortable enough to fall asleep, the cold actually stimulates your body to rest and thus conserve energy. It is our body's defence mechanism against losing heat in the winter – the less energy you spend, the less heat you will lose and the less energy will need to be replenished – and when food was hard to get in the winter back in our ancestors' days, this was an adequate reaction. But nowadays it can turn to be fatal. That is why you have to be well-rested when you get behind the wheel. SUV Chicago Limo demands that our drivers spend enough time resting and are perfectly alert and fresh, so that we ensure the security of our clients. That is just one of the things that our drivers need to pay attention to, in order to maintain our reputation as one of the most respectable limo services.
But did you know that you have to check if your tires are well inflated at least 2 times a week? Well-inflated tires are important throughout the year, but even more so in the winter. You don't want to get stuck and you don't want to not be able to stop. We always keep our vehicles in top condition, because a well-maintained car saves lives.
For more tips on driving in winter conditions stay tuned to our blog and don't forget that you can always trust SUV Chicago Limo to drive you in style wherever you want.