SUV Chicago Limo service – Ride in Style
SUV Chicago Limo service allows you to enjoy the comfort of luxury SUV, sedan and stretch limousines.If you want to use our limo service for weddings, business trips, charters, sports events, concerts, prom nights, bachelor nights or just a regular party night in Downtown Chicago, we always keep the quality standard high. Make your day special or surprise somebody close to you who deserve a luxury experience.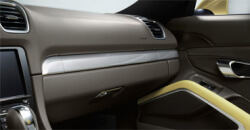 Chicago airport transfers can be quick and easy with just one phone call. We serve both O'Hare and Midway airports. Our drivers are professional and discreet and riding with us is safe and comfortable. To add value to the experience, we provide to our guests with water, mints, and magazines during every trip.
Use our limousines for single or group rides and get reasonable prices.
We always make sure that you know the price before your ride. There are no hidden fees or taxes. With just a few online steps or a phone call, you can have a luxury experience and simply enjoy the ride. We are always happy to welcome new members to our growing family. SUV Chicago Limo provides special prices for our clients who want to establish a corporate account with us. For more information about corporate rides send us an email.
We live in a busy world, working hard many hours in a stressful environment. SCL has a mission to provide safe and reliable transportation to Chicagoans and visitors of the city.
Driving in Chicago can be a hard task especially for guests of the megapolis who might not be familiar with all the construction work, closed lines, and streets. The locals even joke about by saying that people say: There are two seasons in Chicago – winter and construction. Not to mention the traffic which is nerve-wracking even if you have lived your whole life in Chicago. We bet you are sick of the traffic.
SCL is here to save you from all that. Our drivers are professionally driving in and out of the city all day every day. Let them take care of you and worry about the traffic, while you are sitting back and enjoying a stress-free ride.
Many of our customers use that time to do some work or talk on the phone. And all that in high-end model cars at a reasonable price. However, our business is not only about avoiding the traffic or the good rates. It's about the style. SCL has got a fleet of luxurious vehicles which are a perfect choice no matter if you are going to the airport or celebrating an anniversary, birthday or you just want to impress clients.
And don't forget that the most of our cars are SUV, so your safety is guaranteed too.
The winter conditions in Chicago are another challenge that locals and visitors face. We are here to protect our customers and ensure smooth and safe transportation.