Do you want to get rid of the everyday stress? Maybe you need a rest and recreation? Our advice is: visit one of the suburbs around Chicago. This suburb is known for its magnificent nature, and great beaches and we will be happy to take you for a ride to this piece of heaven located 16 miles north of downtown Chicago.
We offers professional limousine service between downtown Chicago to/from Winnetka. With our service, you have the opportunity to ride in style and visit different events and attractions in Winnetka and many other places in the state in Illinois.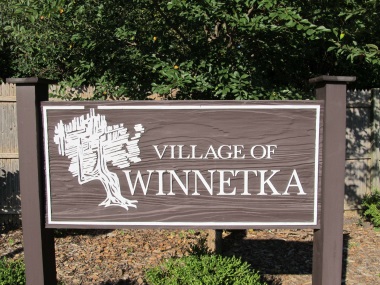 Why to choose Us?
With years of experience, our company has specialized in providing professional limo service to/from Chicago to/from all suburban areas around Chicago. With us, you will reach your destination on time, and you will travel in clean last model vehicles including SUV, sedan and stretch limousines. In order to enjoy your ride, our drivers offer mints and magazines during every trip. With us your unforgettable ride is guaranteed!
How long is the typical trip from Chicago?
Winnetka is situated 16 miles north of downtown Chicago, and usually, the ride takes about 30 minutes, but traffic or bad weather are some factors which may affect your trip and make it longer. Our drivers prefer to take I-94 W, but if the client wants to avoid the highway, we will take another route.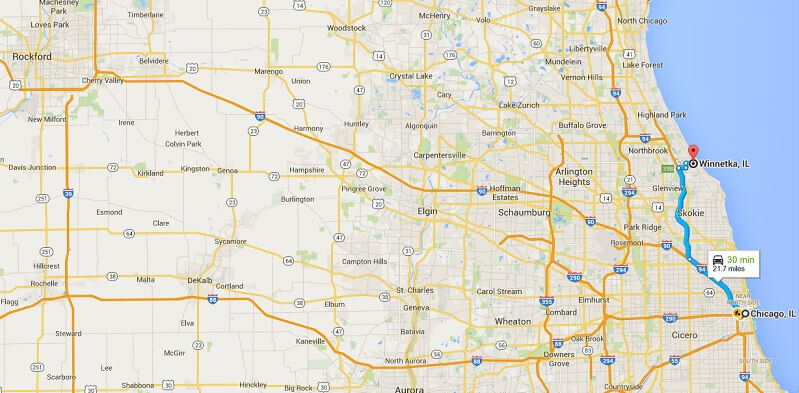 What is the cost of the trip?
With us you not only choose the best limo services but also you bet on the best prices. We know that the rates are very important for our clients and that's why we always make sure that you know how much you pay before the trip. SUV Chicago Limo provides different service depending on the individual needs of every client. If you are planning to make stops during the ride, our hourly limo service is the perfect choice for you. The point-to-point limo service is suitable for people who prefer to be picked up from a given address and be dropped off exactly where they need to be.
Another reason which makes us different from any other company for limo service around Chicago is the easy contact with us. With just a few online steps or a phone call, you can have a luxury experience and simply enjoy the ride. And that's not all. For those who want to establish a corporate account with us, we provide special prices.
For more information about our prices call us of send us a message with our online contact form.
Reasons to visit Winnetka
The Village of Winnetka is one of the most preferable places around Chicago. It is no coincidence that exactly this place was chosen for the set of the movie famous all around the world "Home Alone." There are a lot of amazing views and parks where you can relax and get rid of the everyday stress. For those of you who love having fun, there are a lot of restaurants and night clubs. Choose you company for your travel and get the most exciting ride!