The Benefits of Professional SUV Transportation
Comments Off

on The Benefits of Professional SUV Transportation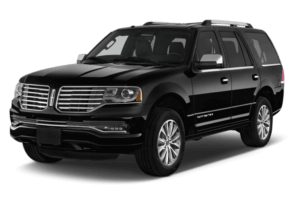 If you look around our website and our blog, you can see that we have given many reasons why booking professional transportation for your needs is better than using other kinds of services, such as public transport, taxis services or something similar. Today we will go through the different kinds of professional transport and see the merits and benefits of each different type of vehicle. However, our main focus will be on our SUVs, as in our eyes they are the superior type of vehicle, although we do offer different types. If you need to use professional transportation, our services are always available. Use our online booking form to make a reservation, because you can't find better company SUV limo service in Chicago.
We have four types of vehicles: the eco sedan, the luxury sedan, the SUV and the classic stretch limo. There isn't a huge difference between the eco and the luxury sedan, service-wise. The latter looks a more professional and classy, has one more passenger seat and is a bit more robust, but other than those differences the two are very similar.
The sedan is an excellent option if you just want simplicity and security. It is a way to ensure that your ride will be comfortable, you will arrive on time and your chauffeur won't bother if unnecessarily. On the other hand, if you have a need for a vehicle with more space, these two options are not suitable. We would advise you to look at our more premium choices – the SUV and the stretch limo.
Although the SUV is next in line as the stretch limo is considered the more luxurious and classic choice, we will first take a look at the limousine and leave the SUV for later. The limousine is a near perfect vehicle that can suit almost any occasion. Some don't like it as a business transport, while others prefer it, so this is up to the person who chooses the transport. However, all would agree that the limo is perfect for a bachelor party, a wedding, a prom or similar occasions, which require a bit of a flash and personal presentation. And the limousine can be a party-starter itself, where up to 8 passengers can go around town in it.
Now, let's take a look at the SUV. We think that out of these options the SUV is the safest and best bet as a whole. Why? Firstly, no one would argue that it is business-like and boosts personal presentation a lot. If the limo is a matter of opinion, the SUV isn't. It is as professional as possible. Up to 7 passengers can ride in it, which means that it is quite spacious. As a kind of transportation it is also the safest, even purely physically speaking. It is robust and heavy, so if you are worried about the safest way of transportation, which will get you to or from the airport on time, then the SUV is your vehicle. If you want to impress your corporate guests and offer them the best professional transportation around, again the SUV is the safest bet. And if you have some friends, with whom you want to have a trip around town, then the SUV can again suit you and up to 6 other passengers, although you may also choose to go with a stretch limo.