The Convenience of Using Limo Services
Comments Off

on The Convenience of Using Limo Services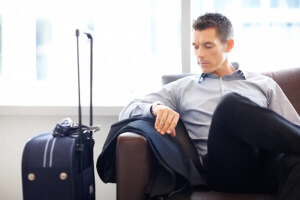 People like traveling – this is a point that doesn't need backing up. For every person who doesn't want to travel, there are many others who desire it. This is why traveling agencies and tourism are always on the rise. Recent studies have found out that if you want to keep your business steady, tourism is the way to go. Of course, it takes a lot of investment, but that is obvious, if you want to have people use your services. Sure, there are some failed attempts, but this is mostly due to improper planning. As an experts in limo services in the Chicago area and Illinois in general, we got some tips for you.
In any case visiting new places is fun, exciting and good for you. And it doesn't even need to involve vacations with your family. Consider a business trip. You've been sent by your company to meet an important client and present your product or service to them. Naturally if it is far away, you will probably take the plane. Then you will go looking for a way to get to your hotel. Here is an example why it is convenient to take a limo. It is safe. Some people find taxi drivers to be too shady – and that's a fair point, because there isn't really a strict recruitment process. But when it comes to professional limo transport the process of hiring is strict – we hire professional drivers, who know how to handle themselves in front of clients. They are informed and polite.
But to get back to traveling. When you go to your hotel to wait for your business meeting, you can actually consider taking a tour around the city. Oftentimes you have to wait quite a bit before the meeting, so if that is the case, you can always opt for the same limo service mentioned above. The driver who will take you to your hotel, can also take you on a tour around the city. Another point for the convenience of limo services.
While we are still on the subject, we also have to mention punctuality. While getting a cab in the rush hour can be quite hard, a booked professional transport will always be there on time. Punctuality is key when it comes to our business. And it takes a lot to achieve it, because a driver has to calculate how long it will take him to get from where he is to you. Many people consider the job of a chauffeur to be a simple one, but the truth is it actually isn't as easy and effortless as people think.
So next time you go on a business trip, consider making it a bit of a fun trip as well. It doesn't have to be grand or anything, but going around a new city is a nice experience and if you ever get to go there again, you will be somewhat acquainted to it.