Places To Visit Around Chicago
Comments Off

on Places To Visit Around Chicago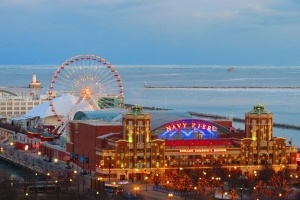 Chicago isn't famous as the most attractive city in the world or as the greatest tourist destination of the US, but it still packs a lot of things and there are many interesting places, which tourist find quite entertaining. The thing about Chicago is you have to give it a chance to interest you. Many people don't bother going around sightseeing and because of that they miss a lot. To help you not miss the most interesting places around our city, we have compiled a list of places for you to visit. You may consider booking professional limo service for your Chicago trips from us to ensure the safety of your trip. Our drivers know the city well and they can take you wherever you want in a timely and safe manner.
To start we have something that appeals to a wide variety of tourists – from kids to the elderly, from laid back tourists to adventure seekers. The place we are talking about is the Lincoln Park Zoo. It is not the biggest zoo in the world, not even in the US, but it is one of the few remaining free zoos in the States. It is a fun place, because it doesn't take a lot to go around it and you can enjoy some entertainment. And even if you are not the biggest fan of animals, your time will still not be wasted. However, if you a looking for a bigger zoo and don't mind paying for it, there is the many times bigger Brookfield Zoo. There you can see some pretty amazing animals, with quite the attraction being polar bears.
For the more science- and astronomy-driven people out there is the Adler planetarium. There you can find the Sky Theater. It is claimed that that's the best such theater in the world. There you can take virtual trips around our galaxy (and why not the universe), and not just the galaxy of today but of the past and the possible future as well. It is a truly entertaining place to visit.
Of course, we can't not mention the Navy Pier – one of the most famous places around Chicago. It consists of many attraction, shops, the famous Ferris wheel, a swing ride and many more interesting things. You can have your lunch here and spend quite a lot of time going through every attraction. It is a place well worth visiting, even if you want to have a game of golf.
Since Chicago is quite the big city, there are many more places to visit and we will continue our list next time. Don't forget to tune in.