More Places to Visit Around Chicago
Comments Off

on More Places to Visit Around Chicago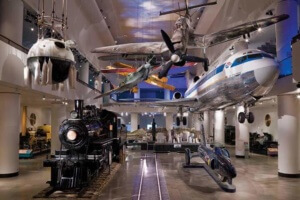 In our previous article we have mentioned some places for you to visit while you are in Chicago, but this city has a lot more to offer. This is why we have compiled another list of interesting places. Since they can be reasonable miles apart, you can always go ahead and book a vehicle from us, SUV Chicago Limo, and ensure your transportation, and what is even cooler – you can actually take scenic routes to enjoy Chicago even more completely.
Last time we didn't mention the Chicago History Museum. It is not the most impressive museum in the world, but it has its things to offer. There are interesting costume collection and old items, which reflect the past life of Chicago. If you are in any way interested in urban history (or history as a whole for that matter), there are exhibits you'd enjoy quite a lot.
We also skipped the obvious Millennium Park, because we thought it is a quite famous sighting, but we will include it now in the mention of the Grant Park. It is quite big and there are many, many things to enjoy about it. While you are there you can visit the already mentioned Millennium Park, but you can also go see the Buckingham Fountain and the Art Institute (if you are a fan of any kinds of picture art). And depending on when you are visiting, you can stumble upon a festival.
One place that is not mentioned nearly enough is Lincoln Park and most importantly – its Nature Museum. It is so beautiful that even if you are not a nature enthusiast, you will still enjoy this sighting. It is situated around a lagoon, and it houses ecosystems, which are hard to see anywhere else. It preserved beauty is something that will take your breath away, and if you like butterflies, you can go see thousands upon thousands of them.
One of our most favorite places for sure is the Museum of Science and Industry. It is not just a place where you go to see exhibitions – you can actually tinker with many of them. And most importantly – you are encouraged to interact with the items there in order to get a better idea of how things progressed during the years. It is truly amazing, with items ranging from submarines to hatcheries. It is fun for kids and adults alike, and for tech geeks and casual tourists as well. It is the perfect place to go if you want to definitely have a great time.
With this article and our previous one you have quite the tour to enjoy. We hope you have great time in Chicago.