Limousine Service Barrington
If you want to have the most exciting trip around Chicago, SUV Chicago Limo is the best choice. Our company provides a wide range of limousine service between Barrington and all Chicago area airports including O'Hare International Airport and Midway International Airport. Our limousine transportation is the perfect way to reach different destinations.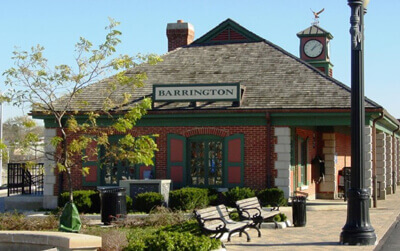 SUV Chicago Limo service are suitable for different occasions like weddings, proms, birthdays,  concerts and sport events including Bulls, Bears, Blackhawks, Cubs and Sox.
Why to choose SUV Chicago Limo?
SUV Chicago Limo is the best solution for your worry-free trip between Barrington and Chicago. Our company has a lof ot advantages, which make us better than any other similar companies providing limo service in Chicago. We opererate with luxury, comfortable and clean vehicles. Our  professional drivers are always friendly and helpful. They are always on time. The priority of SUV Chicago Limo is the complete satisfaction of our clients. We guarantee a high quality of our services and competitive prices.
How long is the typical trip from Chicago to Barrington?
Moving from downtown Chicago to Barrington usually takes about an hour. The ride may take more time. It is depending on several factors such as heavy traffic and bad weather. There are different roads between Chicago and Barrington and we have opportunity to choose which way to take. The first opportunity that we have is to take I-90 W and then Barrington Rd. This is the shortest way to Barrington. If there is heavy traffic, we can take I-290 W and then Il-53 N to US-14/NW Hwy.  If the client prefers some other route it will be pleasure for us to satisfied him.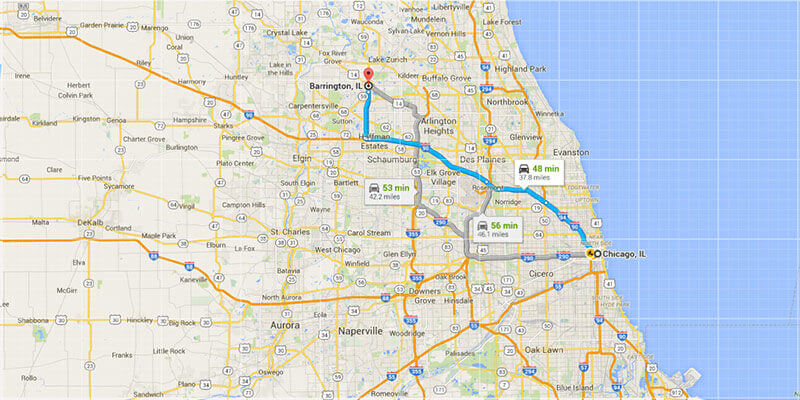 What is the cost of the trip?
We know how important is to our clients to know the exact price before the ride. There are no hidden fees or taxes. SUV Chicago Limo provides hourly limo service. This is the right choice for you if you are planning to make multiple stops or you just need a driver who will be ready to give you a ride any moment you want. The minimum hours for this type of service is two for sedan/SUV and three for a stretch limousine. There is no maximum. And that is not all. Our company provides special prices for clients who want to establish a corporate account with us.
For more information about our prices you can call us or send us message with our online contact form.
Reasons to visit Barrington
You want to escape from your daily routine? You are wondering where to spend your holiday? We have the ideal solution. Why don't you visit Barrington? There are a lot of reasons to visit this place. Barrington is one of the most preferable destinations around Chicago. It is suburban village in Cook and Lake counties, Illinois, United States. It is located approximately 32 miles northwest of Chicago. Barrington is a great place to live, work and enjoy your time. In Barrington you can visit  the famous Catlow Theater, which is listed on the National Register of Historic Places. The Barrington area features numerous parks and nature preserves. Those who love visiting different events have opportunity to use our limo services to enjoy some of annual celebrations in Barrington like the famous Memorial Day parade and a Fourth of July parade.