Limousine Service South Bend, Indiana
Opting to use public transport may often bring you headaches and prove to be way more uncomfortable and even more expensive than if you get your own professional transport. Think about all the time you would waste and all the worries you may go through with your baggage if you depend on public transportation. Taxis aren't much better either, because the hiring process of drivers is not strict at all as anyone can have a taxi service nowadays.
We are offering professional chauffeured services, which will suit your needs. You can book a vehicle from any point in Illinois, Indiana and Wisconsin.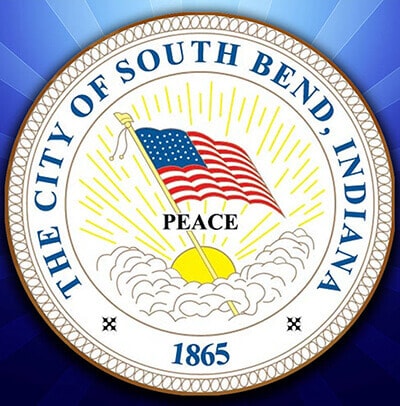 Make the right choice with us
We offer not only impeccable services, but also quality of customer support and interpersonal relationships. Many companies forget their smaller clients, but we cater not only to our big corporate clients, but to smaller customers as well, who just want a one-time transportation.
It is of utmost importance to us to have a presentable and reputable service. Our hiring process is very strict and our drivers are required to know good manners and handle themselves properly. They will take you to where you need to go safe and sound. Punctuality is also very important and our drivers will always be on time.
Our services are extremely flexible. You can choose what kind of vehicle you want to book, from a simple 3-person sedan to the classic 8-person stretch limousine. You can book a vehicle for a point-to-point trip, or pay for an hourly service.
Transport to and from O'Hare and Midway airports
One of our signature services is professional transport to the Midway and O'Hare (ORD) Airports. People have started to understand the benefits of booking professional transport for your trip to the airport and they see why it is better than taxi services. For one, you can rely much more on a professional driver, who will always be punctual and will come at the said time. You can't expect such punctuality from a taxi company. We can even put the presentation factor aside, but it is still quite important.
For your next trip between O'Hare (or Midway) and South Bend consider using our services.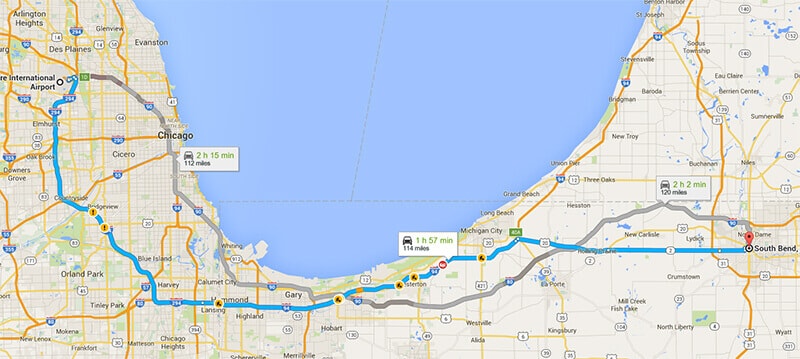 How much time does it take to travel between South Bend and the airports?
The trip to Midway International Airport usually takes no more than 2 hours, depending on traffic and driving conditions. Our drivers usually take I-94 W, where traffic is handled well and the vehicle won't be slowed down.
The trip to O'Hare (ORD) Airport takes about the same amount of time, with a quarter our more given the same driving conditions. You can rest assured that with our services you will always be on time and the ride will always be safe.
What is the cost for booking a vehicle?
In order to get an accurate estimate of the whole cost of the trip, please use our online reservation form. There you will enter the desired vehicle you want to book and the kind of service you need, which will in turn give you the cost of the overall service.