Limousine Service Milwaukee, Wisconsin
The market of limousine services is constantly growing, and the demand is increasing as well. In order to stay on top, a company has to provide impeccable service and customer support. At SUV Chicago Limo we are proud to say that we are a states company with traditions and we have been in the field for years, satisfying many clients, both big and small. For us growing our business was always important and making sure we offer our services in a wide area was our top priority and to a degree it still is.
Now we cover three states, and our services are extended to Milwaukee, Wisconsin as well.
You have the opportunity to book a stylish, luxurious and presentable transport for any occasion.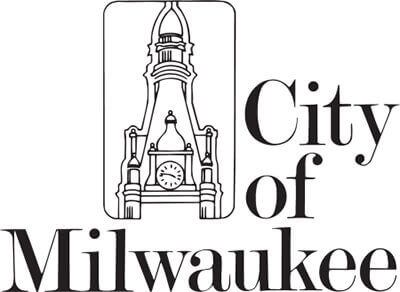 SUV Chicago Limo – The best service in the field
Throughout the years we have continued to build our relationships with people. We have many business clients, which regularly use our services to treat their corporate guests, but we also cater to single clients, who want to book our services for a one-time event or occasion, such as a prom or transport to the airport.
Whatever the case, we believe you should be treated with care and respect, so the hiring process for our drivers is strict. All of them are experienced in order to provide the best ride you can get. You can choose a different type of vehicle for your transportation, each suitable for different occasions or number of people.
Professional transport to and from O'Hare and Midway airports
If you need airport transport you can always trust us to provide the best service, at an excellent price. Arriving on time is guaranteed and the quality of service, which you receive, is much higher than any other transport alternative. If you find yourself in need to travel between Milwaukee and an airport, we will rise to the occasion and provide you with the service you need. Don't hesitate to give us a call and book a vehicle for the date of your travel.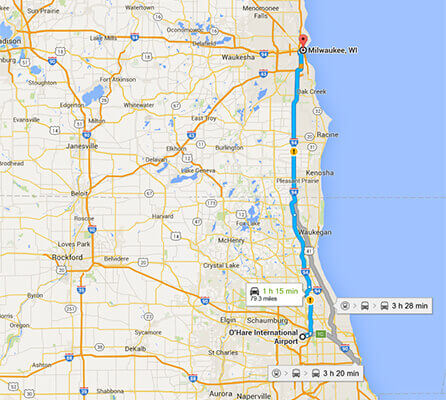 Length of the trip between Milwaukee and O'Hare or Midway airports
The trip between Milwaukee and O'Hare is a relatively short one, lasting for no more than an hour and a half and if the driving conditions are good, the trip can last even less. Keep in mind that our drivers are always informed about the best routes to take, but sometimes heavy traffic cannot be avoided.
It takes at least half an hour more to get to Midway from Milwaukee, as it is further in the city. Take not that driving conditions in the city are more unpredictable and book your trip accordingly.
The cost of such a trip
Most people want to know how much such a trip would cost, but we cannot give you a general estimate. However, you can use our online booking form to get an estimate. The cost varies based on the type of vehicle you choose and the length of the trip.