Limousine Service Waukegan
The importance of personal presentation and initial impression cannot be overlooked in today's society. We too often try to excuse ourselves as if we do not judge people by their looks, but psychologists have proven that this just is not true. So to present yourself in a professional, businesslike manner, you can trust SUV Chicago Limo. We have many years of experience in the service of professional transport and we know the importance of presentation and style. Even if you want a more casual ride around the city, we are able to do that, too. Our selection of vehicles caters to every individual so that you can have a fun trip around town or a ride that emphasizes your importance.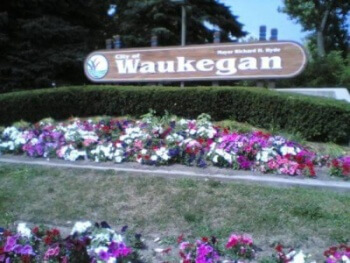 We offer is the right choice of service
The service we offer is simple, but there lies our excellence. Many companies only provide you with different type of vehicles and charge you premium for any extras. We, however, have built our business on integrity and honesty. Not only do we strive to provide the best of service for a reasonable price, so that we can be competitive, but we also understand the importance of communication. Our drivers are always polite, Our company holds a strict policy for hiring personnel. You can be sure that you will have pleasant experience, without bothersome discussions with a driver. If you have questions about the city, however, you can always ask your driver. We have different types of vehicles to suit individual clients' needs. Our entry service is a 3-person sedan, which is still styles, clean and at a lower price. We also offer a 7-person SUV, which is very popular right now, as it has not only professional and clean looks, but also shows importance and instills confidence. And the classic option we offer is a stretch limousine, suitable for up to 8 passengers.
From Waukegan to O'Hare and Midway airports
At the moment our most booked service is a pick-up from an airport or a drive to an airport. Oftentimes this requires transport between cities and suburbs. To make certain that you will have transportation on time, we advise our clients to reserve a vehicle in advance. By trusting us you can be certain that you will be driven in style.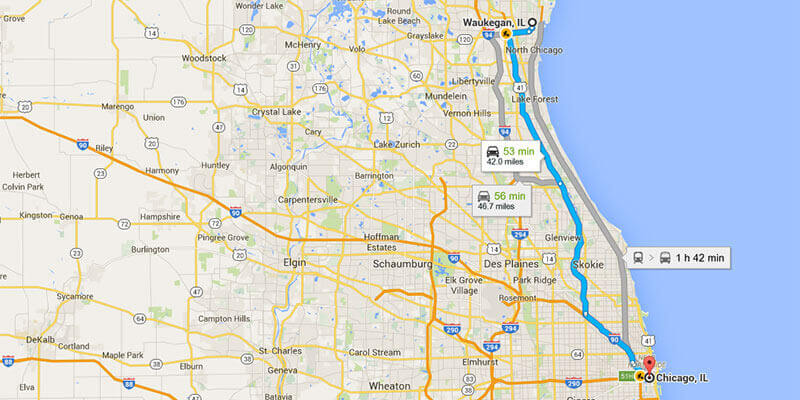 How long is the trip between Chicago and Waukegan?
This is one of our shorter trips and it usually takes about an hour if I-94 is taken. Depending on how heavy the traffic is, or what the conditions of the road are, the driver may choose a different route, but if you want to pick a route of your own, you can always do so by notifying your driver. Keep in mind that a route that you pick may add a bit to the final price of the service.
How much does it cost?
Many things have to be accounted for, so a simple single price cannot be given. However, we do offer an online reservation form, which you can use to get an estimate based on different factors – point-to-point (usually airport) service, or hourly one, type of vehicle and so on. For our point-to-point service the price is estimated by calculating the distance between the points.