Limousine Service Springfield
Many times professional and presentable transport is required. If you want a luxurious, clean and impressionable transport, SUV Chicago Limo is your choice. It is proven that people do take notice of the car with which you arrive at a place, treating you differently because of it. A businessperson would want only the perfect and most professional transport they can get, so we are here to provide that. But we do not only help with luxurious transport, but can be booked for a trip around the city with friend, going to different interesting places in a more fancy manner. Whatever the occasion may be, our service is always perfect and you can rest assured that your needs will be handled with care.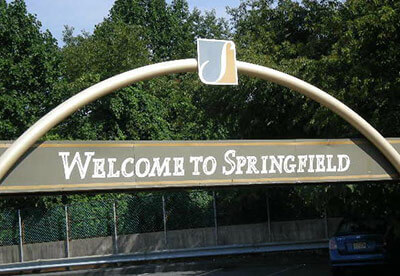 Choose SUV Chicago Limo
We are aware that many companies try to offer a similar service, but none come quite close to our quality of vehicles, the experience of our drivers and the overall perfect services, which we provide. We hire drivers carefully, as we make perfectly clear that interpersonal skills are important, and the pleasant experience of our clients is a must, so a driver needs to know when to speak and when to stay quiet. Aside from our drivers, our vehicles are always presentable, clean and well maintained.
Since we know that one service doesn't usually fit all, we have provided 3 different vehicle options. A simple, clean sedan which can drive up to 3 passengers; a more professional, highly presentable SUV suitable for up to 7 passengers; or the classic look of a stretch limousine that serves 8 passengers.
Professional limo service to O'Hare and Midway airports
Among our most booked point-to-point services are such of transport between a city and a major airport. Springfield is no exception and we are proud to say that you can be picked up in style and presentable manner from the airport, or be driven there in a similar fashion. You can depend on our punctuality and the constantly update knowledge of our drivers about the traffic conditions so you can be always on time to your desired destination.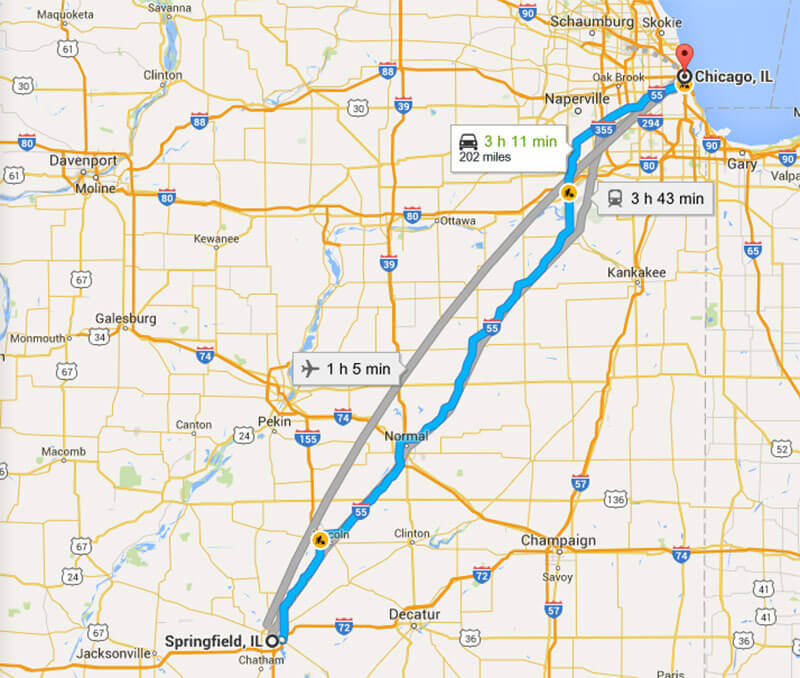 How long is the trip between Chicago and Springfield?
This is one of the longest trips if taken by car and it lasts between 3 and half and 4 hours by taking I-55. Of course, such a trip would be prolonged if there are stops along the way and also if the drop-off or take-off point is somewhere in the center of the city. If you want a different route, you can always instruct our driver and he will take it.
How much is the usual cost of such a trip?
Depending on the service the cost may vary as there are different factors that have to be included in the price. To make it easier for you, we have an online booking form that estimates the price, so you can know with certainty a concrete price. Keep in mind that different routes and stops around the city may add to the final sum. However, with our perfect and impeccable service we present prices, which are among the best in the area.