Welcome to the Schaumburg Limousine Service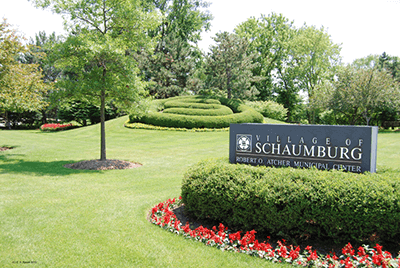 The Village of Schaumburg is located in Cook County in western Illinois, United States. The village is a popular destination for many business people and convention planners who find very convenient the fact that the suburb is only 17 miles away from O'Hare International Airport. Many of those business travelers choose SUV Chicago Limo service and reach Schaumburg Convention Center and Hotel or any other major U.S. corporation for no time while driven safely and smoothly.
SUV Chicago Limo provides reliable and affordable limousine service at any time to and from Schaumburg, IL. Everybody is welcome to enjoy our spotless vehicles, drivers with a positive attitude and reasonable prices – from the busy employers and employees to the shopping lovers who come to visit Woodfield Mall. You can book online or call us at 312-806-1074.
---
Below are our hourly rates.
Limo Service to Midway International Airport from Schaumburg, IL
SUV Chicago Limo provides excellent limousine service between any major airport in the state of Illinois, Wisconsin, Indiana and Michigan and the Village of Schaumburg. Our convenient and simple online booking system gives you the chance to book your trip within 2 minutes and get a confirmation for a professional limo service. After you make your reservation, you have nothing else to worry about. An experienced driver will pick you up on time and give you a pleasurable ride to your destination.
Limo service between Schaumburg and Chicago Loop
Typically the ride between Schaumburg and Midway International Airport takes around 45 minutes without traffic via I-290 E, and I-55 N. Our chauffeurs always have the most updated information about the traffic conditions in Chicago in order to transfer you from point to point in the best possible way.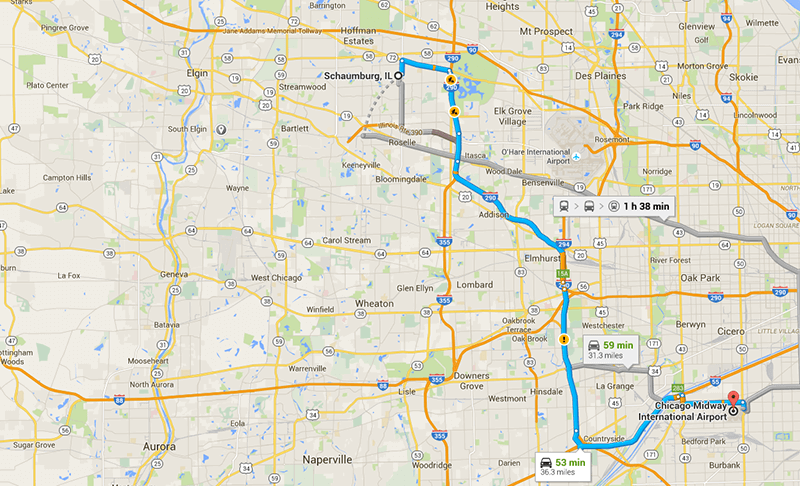 Limo service between Schaumburg and Chicago Loop SUV Chicago Limo is always ready to make your anniversary, birthday or other special occasions unforgettable by offering you a luxurious ride from your home in Schaumburg to downtown Chicago and back. With our sedan, SUV and stretch limousines, we can take care of you and your family and friends in a way that you will remember.
The distance between Schaumburg and Chicago Loop is 33 miles and takes about 50 minutes without traffic to get from point to point. The usual route is via I-290 E but your driver might suggest a different one if he has got information about heavy traffic or bad weather conditions.
What is the fare for Schaumburg limousine rental to Chicago?
Our prices depend on several factors like the distance from one location to another, the type of vehicle you choose, the type of service, etc. SUV Chicago Limo provides you with the final price of the trip before it is done and does not apply any charges before the ride is over. There are no hidden fees or taxes.
The easiest way to find out what is the fare from Schaumburg to Chicago is to check our online booking system and see the rates from/ to Schaumburg to/from different locations for any type of vehicle and make your reservation with us.
If you need SUV Chicago Limo to take care of a special event like a wedding or prom, we would suggest giving us a call so we can plan the event according to your needs and budget.
More information about our suburban limo services
If you need a luxurious limousine service to or from Schaumburg or any other suburb in the state of Illinois, please check our online booking system or call us at 312-806-1074 and we will provide you with any information you need about your trip. For stretch limo requests – please check for availability. Whenever and wherever you care to go in and around Chicago, call SUV Chicago Limo and reserve your luxury, safe and comfortable limousine.