Limousine Service Peoria
SUV Chicago Limo understands the importance of maintaining and image in front of people. We understand the necessity of presenting oneself as a person of significance, without the added flashiness, which too often surrounds such a person. That is why by choosing us you can ensure yourself of the quality of presentation, while still keeping a straight, clean look, which communicates the level of importance necessary. However, we do cater to people who just want to have a trip around the city as well. Our services are specifically tailored to meet individual needs so any occasion, which requires a stylish ride, can be taken care of.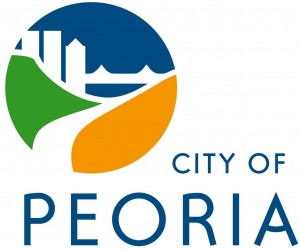 Make the right choice: SUV Chicago Limo
Today's world lays its foundation on communication. There is no serious business, which doesn't need a proper team of people who handle business and client relationships. However, many people seem neglect the importance of interpersonal skill, and we believe this shouldn't be so. That is why our drivers are trained to treat their passengers with respect, providing only the necessary information if they are asked. Look no further if professionalism in a service is important to you.
n order to specifically suit each of our clients' needs, we have provided the option to choose three different kinds of vehicles. Our most basic, but still clean and stylish ride is a 3-person sedan. If you need a step up in presentation, we also provide an SUV, which suits up to 7 passengers. Of course, we also provide a stretch limousine, with its timeless, classic looks for up to 8 passengers.
Limo service from Peoria to O'Hare and Midway airports
The usual and most requested service is a drive to or from an airport, which often includes transportation between different cities. We are glad to inform you that our service covers Peoria as well. We advise your clients to book their vehicles in advance, thus making sure that they will be always on time. Whatever the case is, you can rest assured that your presentation will be spotless and the drive between the cities will be done in style.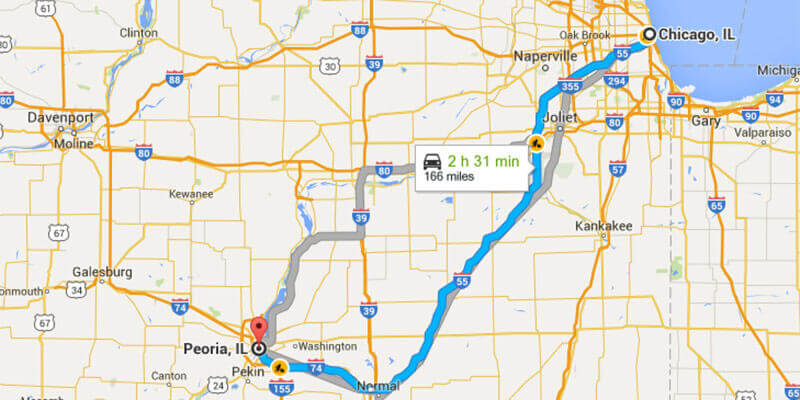 How long is the trip between Chicago and Peoria?
This particular trip is not a short one, thus the time required to travel between the cities can prove to be a hard thing to predict. Usually it takes about 2 hours and 40 minutes, but this can extend to 3 hours depending on the traffic, weather conditions and other such factors. The fastest route is usually through I-55, but we allow our clients to pick their own route if they want. Most of the time this results in a prolonged trip, which increases the final price.
How much does it cost?
As we mentioned in the previous paragraph, a price can vary. It also makes it difficult to say a clear price as there are a lot of things, which have to be considered – the kind of the vehicle, the length of the trip and so on. However, you can get an accurate price by using our online booking form, through which you can choose your required service and an estimate will be provided. An hourly service is also available and the price depends mainly on choice of vehicle.
Reasons to visit Peoria
Peoria has some interesting place, which you can visit. There is a civil war monument and if one is interested in history, then it is a fun fact to know that Peoria is the oldest European settlement in Illinois. There are interesting cathedrals to see and the Peoria Riverfront Museum, as well.