Limousine Service Northbrook
If you need a professional limousine service and a ride in style to/from Northbrook for your family vacation or your business trip, SUV Chicago Limo will help you. Our company provides limo service to/from downtown Chicago.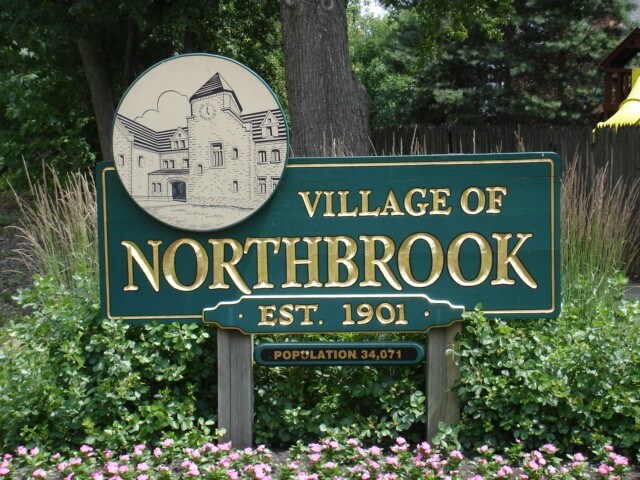 With our luxury vehicles our clients will enjoy the ride and feel special when visiting different concerts or sport events. SUV Chicago Limo also offers limo services between Northbrook and O'Hare International Airport and Midway International Airport.
Why to choose SUV Chicago Limo?
With our late model spotless vehicles, which are fully licensed by City of Chicago our professional drivers will give you the ride to remember. For SUV Chicago Limo the clients satisfaction is the most important. That's why we operate with luxury and clean SUV, sedan and strech limousines and our friendly drivers are always on time waiting for you. By choosing SUV Chicago Limo service you choose the highest quality, professionalism and affordable prices.
How long is the typical trip from Chicago to Northbrook?
The distance from downtown Chicago to Northbrook is 24,7 miles and usually it takes about 40-50 minutes without traffic via I-90/I-94. Due to bad weather or heavy traffic the driver may use another route. Our drivers always choose the shortest and the fastest way to your destination.
If the client prefers some other route it will be pleasure for us to satisfied him.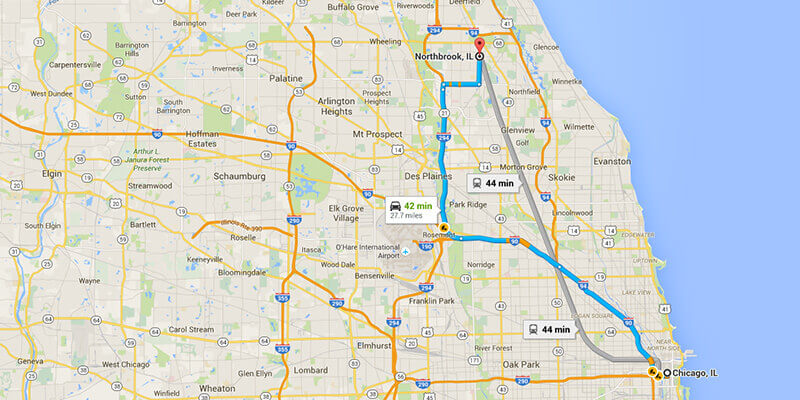 What is the cost of the trip?
For many clients the prices are very important. That's why we want people know them before the trip.
With Suv Chicago Limo the cost of your ride to/from Northbrook depends of many factors including the type of vehicles you choose and the distance. If you choose our point-to-point limo service, the driver will pick you up from the given address and drop you off exactly where you need to be. We provide also hourly limo service which prices depend on the hours you use our vehicles. This is the right choice for you if you are planning to make multiple stops.
The minimum hours for this type of service is two for sedan/SUV and three for a stretch limousine. There is no maximum.There are no hidden fees or taxes. Regardless of the vehicles you choose, your trip with SUV Chicago Limo will be unforgettable.
SUV Chicago Limo provides special prices for clients who want to establish a corporate account with us. For more information about our prices you can call us or send us message via our online contact form.
Reasons to visit Northbrook
Northbrook is a magnificent suburb, located at the northern edge of Cook County, Illinois, United States. There are plenty of reasons to visit exactly this suburb. Northbrook is a home to the River Trail Nature Center, which is a great place for walk through sugar maple woods along the river on self-guiding trails and visit native animals. This is a perfect place for kids which can climb in an eagle nest, crawl in a fox den and enjoy the amazing nature. The next place you can see if you visit Northbrook is The Northbrook Public Library which is built in 1952. Every month in Northbrook there are different concerts, festivals and annual celebrations.