Limousine Service Naperville
Too often a person needs special transportation, the kind that presents them in an appropriate manner – such of seriousness and professionalism. We at SUV Chicago Limo understand the importance of personal presentation and make it our goal to rise above other companies in the field by providing secure transport and professional drivers for any occasion. Sometimes it is an official presentable transport, but quite often we provide vehicles on demand to drive people and their friends around town. Whatever the case maybe, you can rest assured in the security and punctuality of our experienced drivers and your ride anywhere will be done in style.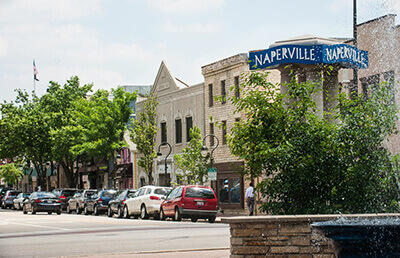 SUV Chicago Limo is the right choice
The quality of our service is undeniable as we strive to cater to every individual client's needs. Very often other companies neglect the importance of interpersonal skills of their drivers or they just don't care. Sometimes companies don't even allow their clients to change their preset route, which defeats the purpose of many services. With SUV Chicago Limo you can be certain that your needs and desires will be catered to, and we will make certain that your experience is outstanding and memorable.
With our professional service we also give you a choice for what kind of vehicle will suite you. A 3-person sedan with its simple, clean looks; a professional and presentable SUV for up to 7 passengers; or a perfect, classic stretch limousine for up to 8 passengers.
Limo service from Naperville to O'Hare and Midway airports
One of our most used services is transport between cities and major airports. Such services extend to Naperville as well and you can book a vehicle for no time with our online booking form.You can be sure that you will have presentable transport on time, waiting for you or your guests. Depending on the traffic conditions between O'Hare or Midway and Naperville, it may take different amount of time to travel between points, but booking in advance assures you to have a set price.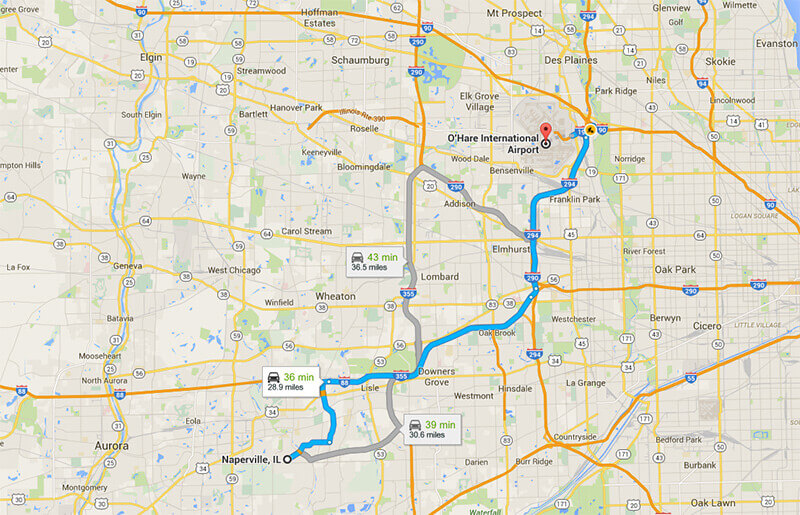 How long does it take to travel between Chicago and Naperville?
The usual amount of time it takes to travel between these two cities is about 50-55 minutes, but it can change depending on the location from which you want to be taken and to which you want to go. Our drivers will take I-88 and I-290 most of the time, depending on how heavy the traffic is, but you can always request a different route. A different route may result in a higher price, so you have to keep that in mind.
How much does it cost?
A concrete price cannot be given, because it depends on different variables, but you can use our online form to book a vehicle and if it point to point you, the estimate is accurate. Your other option is to book an hourly service, if you just want a ride around the city. However, different routes and stops usually add to the price if it is not an hourly service. We want to provide the best service and our price are among the best in the area and our quality is unrivaled.
Reasons to visit Naperville
Naperville is famously rated as one of the best cities for retirement, and is also among the safest and wealthiest cities. Because of this there are many parks and recreational areas and if you are looking for a leisure day and quiet activities Naperville is the perfect place about it.