Limousine Service Lake Forest
The City of Lake Forest is known for its beauty all year round and is among the most scenic and architecturally significant suburbs of Chicago. The city is notable for its rich historical heritage and its natural open spaces. Lake Forest is a remarkable community and the special characteristics of the city are the main reason why many out-of-towners visit it and also make its generous residents proud of it.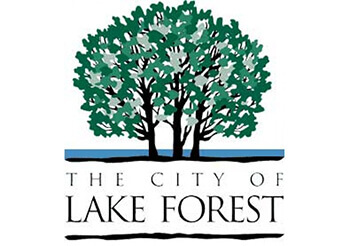 And here comes the name of SUV Chicago Limo. Our company is able to offer the Vernon Hills residents multiple services like single rides (point to point), round trips or hourly limo service from the northern suburb to any chosen destination and also help visitors get to the City of Lake Forest throughout their trips for business or pleasure. We also organize five-star transportation during weddings, proms, birthdays and other special occasions. Call us at 312-806-1074 or click here to check your price instantly.
Limo service to O'Hare or Midway Airport from Lake Forest, IL
Taking a cab or using the public transportation on your way to the airport could be stressful and insecure in many ways. From SUV Chicago Limo we understand that every minute is of a great importance for you especially when you are in a hurry for your flight. That is why our drivers are always on time, willing to help you with your luggage, ready to give you a comfortable and cozy ride and drop you off at your terminal in style. By choosing SUV Chicago Limo you choose comfort, professionalism and safety.
If you want to reach O'Hare International Airport from Lake Forest, IL you will need approximately 30 minutes. Usually the route taken is via I-294S because it is the fastest but if you want to change it or make an extra stop before you reach the airport, you are more than welcome to do that.
If your departure is from Midway International Airport you will need a little more than an hour to reach it from Lake Forest, IL. The typical route is taken via I-294S. As addition to your pleasurable ride we provide you with water, mints, newspapers and magazines.
Limo service between Lake Forest and Chicago Loop
SUV Chicago Limo is always ready to make your anniversary, birthday or other special occasion unforgettable by offering you a luxurious ride from your home in Lake Forest to downtown Chicago and back. With our flawless fleet of luxurious limousines, we can take care of you and your family and friends in a way that you will remember. The distance between Lake Forest and Downtown Chicago is 33.5 miles via I-94E. The trip takes approximately an hour without traffic. Our drivers have updated information about the road and weather conditions and will let you know if the trip will take longer or if they need to change the route in order to avoid a delay.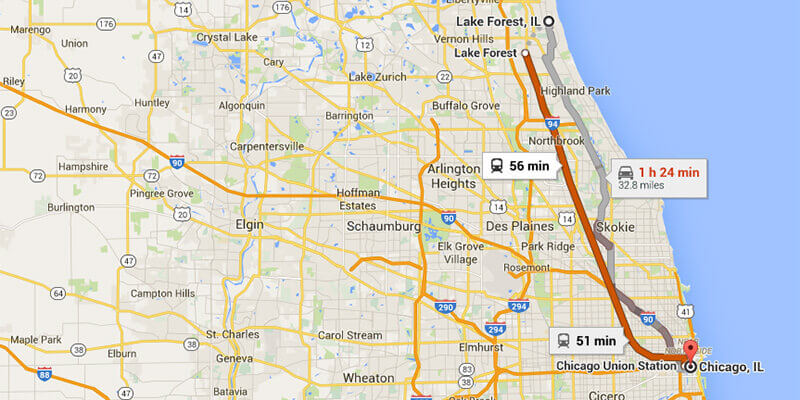 What is the rate for a limousine rental from Lake Forest to Chicago?
Coming back or going to the airport, celebrating a birthday or anniversary, heading to a business meeting or going to a concert – SUV Chicago Limo is the silent ally you need if you want to make your travel complete. Along with the comfort and luxury that we provide, our affordable rates are another reason for booking with us. You can verify that by using our instant rate finder which is available on the right side of the home page. This new feature to our website gives you the great opportunity to check the price of your trip before the booking. It is absolutely free and everyone can try it. If you need to know the price for one way ride from Lake Forest, IL to downtown Chicago you need to go to our home page and select those two destinations from the rate finder and you will immediately find out what is the fare. If you can't find your location or have trouble using the rate finder, then give us a call at 312-806-1074. We also suggest giving us a call if you need SUV Chicago Limo to take care of a special event like a wedding or prom, so we can plan the event according to your needs and budget.