Limousine Service Aurora
It often happens that one needs luxury transport around the city. Many business occasions call for it and there are even times that you need to look presentable. Of course, there is the possibility when you just want to have fun with your friends with a trip around the city and we can help you with that as well. SUV Chicago Limo offers its services in Chicago and many suburbs, including Aurora.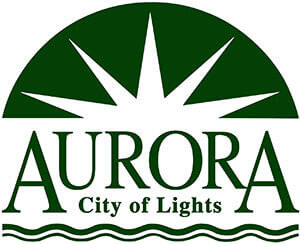 Whatever the case may be, you can rest assured that we deliver on our promises and the quality of service which you will get is unparalleled in the area of Chicago.
SUV Chicago Limo is the right choice
While other companies hardly ever care about the client and rather prefer to only offer static services at high prices, we at SUV Chicago Limo cater specifically to every individual, as we believe that the client should be the most important aspect of our job. With us you can be certain to receive the right professional attitude as well as well-maintained vehicles, which will always look presentable and luxurious, in order to keep your image intact.
There are different options for vehicles as well. You can pick whatever you like, such as comfortable and luxurious sedans and stretch limousines, as well as presentable SUVs. Our services are tailored to your liking and needs, with competitive prices.
How long is the typical trip from Chicago to Aurora?
The length of the trip depends on many factors, some of which are hard to predict, such as the weather and sometime the traffic. A rough estimate can be 50 minutes to an hour, but it can take a bit longer. It also depends on the exact destinations from and to which you will travel, so the trip can be extended even further. The usual route our drivers take is I-290 W to I-88 W, but if you prefer a more scenic route or you just have another preference your can give instructions and our drivers will be sure to follow them.
We believe a trip should be comfortable, so we only hire experienced drivers, who will take special care of you, making sure that you will enjoy the entirety of the trip.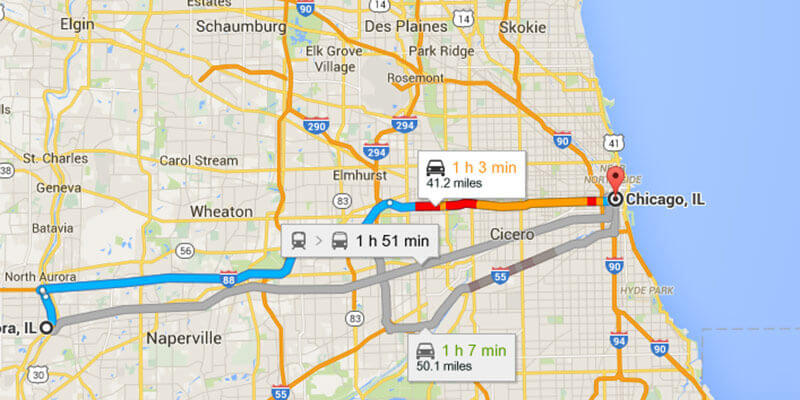 How much does it cost?
We offer prices which are among the most competitive in the area with regards to the quality of service we provide. It is hard to give an accurate estimate of the price, because there are many variables, which need to be taken into account, but you can use our online booking system to get an estimate on the price based on your needs and desires – it includes the kind of vehicle you want, a possibility for a point-to-point trip or hourly rates, and more. With this system you can be sure that you know what price to expect and you can count on us to not add any arbitrary fees, because everything is clear right from the start.
Reasons to visit Aurora
Aurora is quite the city, being the second most populous in the state. The so-called "City of Lights" is a place, which can offer different kinds of entertainment and surprises. It has very interesting architectural collection of structures. The Hollywood Casino Aurora is also found there and it can be a source of entertainment for many. Other interesting places are the Hindu temple and even a zoo you can visit. A trip to Aurora is definitely worth it.