Limousine Service Arlington Heights
Sometimes a trip around the city can be among the most exciting things you can do for yourself and your friends. Many people neglect the fact that the city they think they know actually has many interesting things to offer if one looks around a bit. SUV Chicago Limo can provide you with the necessary service for a trip around the city or transport from/to Arlington Heights to/from Chicago.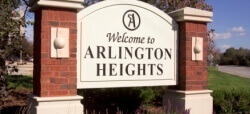 Not only that, but we offer a ride with style, and if you plan a business trip you can be certain that SUV Chicago Limo will deliver with luxurious cars and quality of service. You can book a car by giving us a call or through our online reservation system.
Reasons why SUV Chicago Limo is the right choice
One thing is certain – when you need a limo service, the choices are many and it may be hard to decide which to pick. What is even worse – you may not be sure what things you should search for in such a service provider.
We at SUV Chicago Limo can assure you that you will only get the best of services with us. We don't hide anything from you and integrity is a key value for us. You can always pick the car you want, for any occasion you may need it. Luxurious and comfortable sedans, presentable SUVs or stretch limousines – it is up to you. A business trip or just a ride with friends – it doesn't matter, we can take care of everything. You don't need to look any further for the best limo service in Chicago.
How long does it take to travel between Arlington Heights and Chicago?
An accurate estimate is a hard thing to give, especially for big cities as Chicago, but roughly a 40-minute trip is what you can expect. Of course, traveling to different points in/from Chicago can prolong the trip, but the basic service is 40 to 45 minutes, with comfortable way of driving, in order for you to enjoy every second of your trip.
There are different routes you can choose to for us to take, or you can let our drivers decide. They are experienced and know when heavy traffic is usually present, so that they can avoid it. The usual route takes I-90 W. Nevertheless, if you prefer a certain route, you can always give instructions and our drivers will make sure to follow them. This, however, may prolong the trip.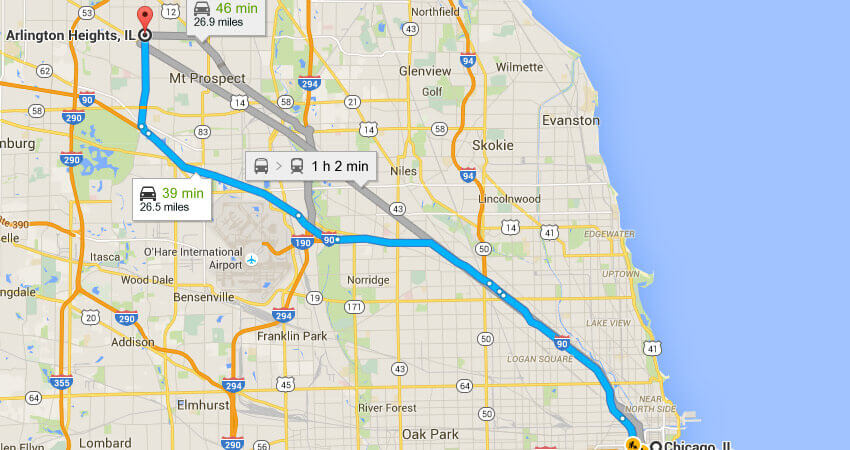 How much would such a trip cost?
Our prices are among the best in the area, with our services offering the highest quality and the most luxurious and reliable vehicles. An estimate of the cost cannot be given so broadly, but you can use our online booking system. in order to get a more precise price. Our services can be tailored to your individual needs. That means we offer point-to-point trips or hourly service, with different vehicles – all available for you to choose. We serve our clients with integrity, so with us you won't get hidden fees or arbitrary price increases.
Reasons to visit Arlington Heights
The suburb of Arlington Heights is a beautiful place that is worth visiting by every person. If you want to spend your day enjoying the beauty of a wonderful American suburb, you can do so in Arlington Heights, with its many restaurants, which can suit different tastes. It may not be the place for heavy partying, but it is wonderful for a day of leisure activities and enjoyment of the country, with its sheer beauty and magnificence.