20 Reasons why Professional Limo Companies are Better than Uber
Comments Off

on 20 Reasons why Professional Limo Companies are Better than Uber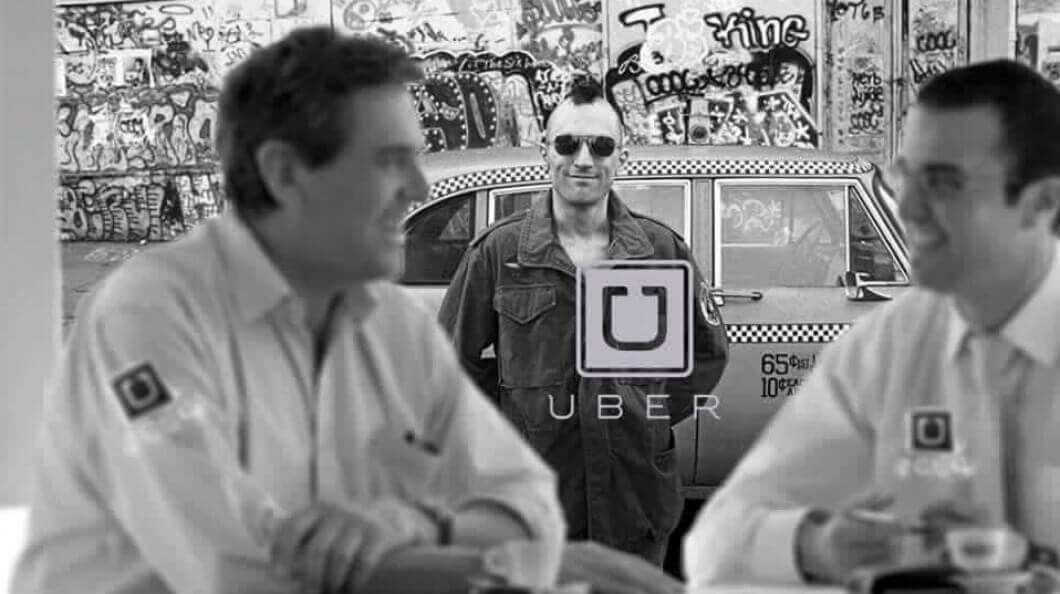 New technology, innovations, and inventions became an inevitable part of our everyday life. Technology is advancing rapidly by putting its prints not only on computing and artificial intelligence but on entire industries and, of course, on our daily existence. Transportation in all its modes – air, road, rail, water, and space – gets affected by this fast pace modernization by becoming faster and better, more comfortable and affordable in both public and the private sector.
The new online transportation networks like Uber and Lyft are a perfect example of a significant innovation when it comes to ground transportation. They invade the market by offering cheaper and faster transportation to the public which on the other hand led to decrease in the taxi and limousine demand. That became a reason for many transportation companies to develop better systems in order to keep their customers interested. Thanks to the big picture changes many limousine companies changed their strategy and in fact became even better compared to businesses like Uber.
The following article will give you a closer look at the services that Uber Black and other transportation companies offer and expose the advantages that a professional limo company has got over the automatic transportation network. Listed below are 20 reasons why the professional limo companies are better than Uber.

1. Prices
One of the most wanted and common trips in Chicago, for example, is the one from O'Hare International Airport to Downtown Chicago and vice versa. A simple comparison between many limousine companies from Windy City and Uber's prices will reveal that the rates are 15% to 20% lower for an O'Hare – Downtown ride. The reason for that is simple – most of the ground transportation companies have flat rates based on mileage, but Uber combines the mileage with the time factor which makes it pretty rough for you during rush hours. The longer you travel, the more you pay. The difference in rates is even bigger when it comes to longer trips like O'Hare – suburbs, Midway Airport – suburbs and interstate rides.

2. Booking
So is there a difference between booking with a regular limo company and requesting a black car from Uber? Not really. If you want to use Uber's services you have to create an account with them. You can do absolutely the same with any licensed limousine company and book a vehicle the same way you do with Uber.
Once you have an account, you can book on-line by filling a quick form at the company's website or shoot an e-mail with your limo request and a staff member will process your reservation and send you a confirmation within minutes. It's that simple!
However, booking is not limited to using the web only. You can always give a call and request a limousine to a dispatch. If you already have an account, they need to collect information about your pick up and drop off address as well as pick up time.
What if you don't have an account? Well, no problem because you don't necessarily have to create one if you want to book a black car. You just need to add a name, contact information and payment method while on the phone.

3. Cash
Yes, good old King Cash. A royalty which is not allowed to accompany you if you are having a limo ride with Uber. And many times you'd rather pay cash than use a credit card because you don't have one or just don't want to put charges on it at the moment. Unlike Uber, limo companies give you the privilege to pay the way you want to, including cash, and don't limit you to just one option. Take advantage!

4. Surge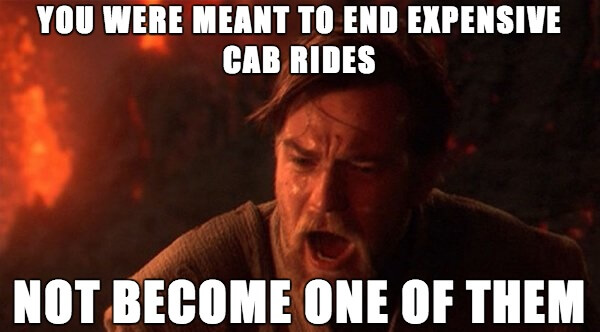 What is "surge"? Surge pricing is the secret weapon Uber uses when the driver demand is higher than the driver supply or at least that's how they explain it. This is when their rates go one, two, three and more times up and if you want to avoid the blizzard you got stuck into, you got to pay the price. Other popular times when the rates go sky high are Friday and Saturday night, New Year's Eve, Valentine's Day, during big concerts, parades, sports events and much more. Limo companies DON'T use variable pricing. Their rates are flat, and you know how much you are going to pay before you take the ride which, of course, is less than Uber's surge price. We leave the conclusion to you.

5. Contact
Talk to real people if you want to book, get a quote or need any kind of information. The live contact makes everything go smoother, and you will feel more confident about the limousine service you are getting. An experienced dispatch will answer your call at any time and give you clear answers to your questions. Except answering the phone, the dispatches are also tracking flights and drivers 24/7 making sure that every customer gets high-quality service. Enjoy the ride!

6. Meet and greet
This is one of the many extras that Uber doesn't provide, and others do. Meet and greet is a great option for people who need help with the luggage after their flight or want to impress a visiting business partner, family member or friend. Your driver will greet you by baggage claim with a sign with your name on it, assist you with the bags and provide you with a worry-free trip.

7. Car seat
Every limousine company offers three kinds of car seats for your little ones – rear facing one, front facing and booster. With Uber, you need to bring your own car seat, attach it and detach it and juggle with it and the rest of your baggage before and after the ride. It will cost you a little extra if you request one from a limo company but it will save a lot of time and effort and will make your travel experience much more pleasant.

8. Notes
When you are booking a limousine, you can customize your order by adding notes for your driver – an option you don't have with Uber. For instance, you can choose more specific pick up location (your back door, garage, etc.) or request a non-smoking driver. You can make adjustments like that and get the best out of your limo experience. Your chauffeur will be happy to assist you and please you. It's your call!

9. Pick a driver
Certain people like certain drivers. If you like your chauffeur's style of driving, his attitude, his appearance or vehicle, you can always request him again for your next ride. With Uber you always end up with a different driver and a different vehicle. You never know who is going to take care of you and how. Trust the professionals and choose any fully licensed and insured limousine company.

10. Punctuality
If you need prompt and reliable limo service you need to turn to the professionals. There is no guarantee that you will get the vehicle you need at the time you need it if you decide to use Uber's app on Monday morning, for example. Or many times you will find it but the driver will cancel your order, and you will never get to see him or contact him. Such scenario is impossible to happen with a real limo company. Typically the drivers arrive 10-15 minutes earlier at your address and provide you with an excellent ride to your destination.

11. Nice and clean
Every self-respecting limousine company has rules about their vehicles' cleanliness and overall look. The drivers have information about their trips ahead of time and organize their schedule which includes a lot of car wash stops. A dispatch assigns the trips to the drivers by making sure that they have enough time to clean and prepare the vehicle for the next customer.
No one can guarantee such service in Uber. The drivers are not obliged to take care of the vehicles. Many times they would take trips one after the other in order to stay busy, but the customers are the ones who pay the price for that by having a "VIP" ride in a stinky car.

12. Inspection
Every black car which is part of the fleet of a professional limo company has to pass an inspection from the company's fleet manager once a week. During the inspection, he checks every vehicle's tires, lights, horn and observes for interior and exterior damages or scratches, cleanliness inside and out as well as in the trunk. The driver is obliged to fix any malfunctions found in order to continue driving. Is it necessary to say that Uber's cars don't go through that?

13. More check-ups
Every professional limousine goes to the auto shop once a month for an oil change and not only. The vehicle is also inspected for brakes condition, tire wear, and pressure, suspension. All those inspections performed are the only way to make sure that the cars are in a proper condition, safe and ready for the road and you. Limo companies take their customers' safety very seriously. Unfortunately, Uber doesn't have such rules, and the drivers decide on their own when, how and if to check their cars.

14. Drivers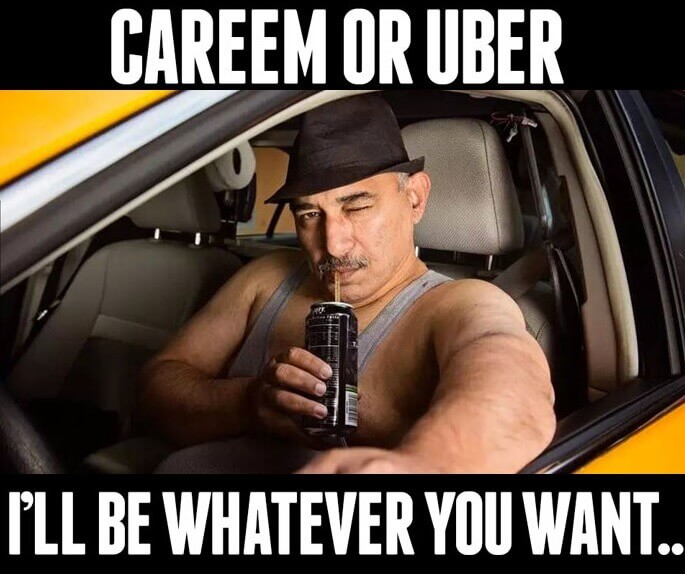 If you want to become a professional limo driver, you need to obtain a chauffeur's license which happens to be a challenging task. You need to pass a drug test, go through a background check, medical exam and then pass a written exam on which you must score better than seventy percent. And once you get that license your struggle doesn't come to an end because you have to renew it yearly and go through a similar procedure every time. Moreover, if you have a moving violation in the past year, you have to pass four hours of safety driving school. Having two violations puts you in safety school for eight hours. Good luck!
With other words – by choosing a professional limo company you choose to be in good hands where your safety and satisfaction always come first.

15. Fleet
Along with the inspections, every limousine must pass certain needs in order to be part of a professional company's fleet. First of all the vehicle must have commercial insurance with coverage up to $1000000. For comparison, Uber's vehicles have insurances for up to $350000. Another mandatory requirement is the car to be equipped with a special license plate commonly referred to as a livery plate. Last but not least, the limousine must be newer than 36 months. Uber lets 5-year-old vehicles to work for them. When we are on the topic you can take a look at our fleet.

16. Appearance
A good first impression is a key for further interest. The professional limo companies know that very well, and that is why they have special appearance requirements for their chauffeurs. After all, they are the face of the company. Professional drivers must be fully uniformed with suit and tie, they must be well groomed with clean cut hair and no unkempt facial hair. Uber drivers are allowed to drive the way they feel like and let's be honest – they are not known for their excellent taste for fashion.

17. Monitoring
Every big limo company has a group of professionals behind a bunch of computer monitors who are responsible for the monitoring. They track flights and are aware of any delays, cancellations and early arrivals. They also have information about the weather and road conditions, new construction zones, and any closed streets when there are parades, festivals, marathons and other events. The dispatches keep the drivers informed at all times and provide them with additional info like shortcuts, retours, and other changes if needed. Uber drivers don't have such helpful services and like any other driver need extra time to find the pick-up address, they got stuck in traffic jams and many times got lost. And like we said earlier, in their cars you pay for the traveled miles and the time spent in the car. You do the math!

18. Stretch
Stretch limousines are the classic, convenient and luxurious way of transportation which Uber doesn't provide. If you are looking for real VIP experience, you need to turn to the professionals. Stretch limousines are a popular choice for proms, weddings and birthdays but many businessmen and women pick them over the other limos for their style and convenience. These limos include full bars, plasma TVs and are able to satisfy even the most refined taste.

19. Extras
Every self-respected limo company provides cold water, mints, newspapers and magazines to their customers during the ride. This is the least they can do to show appreciation and respect to their clientele. Stretch limousines also allow you to consume alcoholic beverages like beer and wine. You only need to request that up front. Don't expect that kind of service from Uber. They will simply take you from point to point regardless of the fact that you are paying for a "high quality" service.

20. Loyalty program
This is an option most of the professional limo companies offer to their regular customers. The program is oriented mostly to the business travelers, but any regular customer is welcome to benefit from it. There are different ways the program works, but in general, it accommodates the travelers with special price plans, discounts, and personalized travel experience. It is probably useless to say that Uber doesn't provide such service to their customers. So if you are a serious traveler looking for a company which will appreciate your business with them, look no further and pick a professional limousine company. Get the attention you deserve!